Thesis defense Lieneke Ariens
Location

Academiegebouw

Date

Thursday, September 21, 2023 at 10:15 AM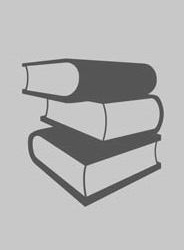 All promotions can be followed live via this link: https://video.uu.nl/lives/senate_hall_phd_defense_2023_2024/
Atopic dermatitis (AD) is the most common chronic inflammatory skin disease worldwide with an increasing prevalence up to 20% in children and 10% in adults in developed countries. Atopic dermatitis is associated with many comorbid conditions, high rates of anxiety and depression, patient-reported symptoms and lower health-related quality of life (HrQoL) which causes a major burden in patients with moderate-to-severe AD. In addition, AD also has a substantial socioeconomic impact derived from direct costs of treatment and indirect costs caused by missed work and school and reduced work productivity. Since many of these factors are directly related to the severity of AD and inadequate disease control, these data imply the high unmet needs in this patient population.

With currently new more-targeted therapeutics being approved for the treatment of moderate-to-severe AD and many promising therapeutics currently being studied in clinical trials, more information on the economic burden and impact on HrQoL in the group of AD patients indicated for these treatments is needed. It is expected that these new treatments will increase drug acquisition costs, which may, in part, be compensated by the impact of these treatments on the HrQoL and costs of productivity losses.

Dupilumab, a fully human monoclonal antibody targeting the IL-4 receptor alpha, thereby blocking the IL-4 and IL-13 pathway, is the first antibody-based treatment that has been approved for moderate-to-severe AD.

This thesis aimed to study the economic burden and impact on the quality of life in patients with moderate-to-severe AD indicated for systemic treatment who are also candidates for newly introduced systemic treatments for AD. Secondly, in this thesis, we studied the effectiveness and safety, and impact on the economic burden of dupilumab treatment in patients with moderate-to-severe AD treated in a daily practice setting, by using data derived from the BioDay registry. In addition, we compared the effectiveness and safety of dupilumab treatment with conventional oral immunosuppressive drugs in the treatment of AD.