Dutch Young Virologists Seminar
Location

Online

Date

Wednesday, September 28, 2022 at 4:30 PM

Registration URL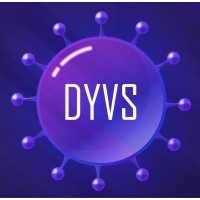 We are excited to continue the Dutch Young Virologists Seminars on Wednesday September 28th (16.30-17.30). The speakers for the upcoming seminar are: 
Sabrina Krepel (Utrecht University) – "Structural insights into host-pathogen interactions of Herpesvirus glycoprotein B and Myelin-Associated Glycoprotein"  
Tessy Hick (Wageningen University & Research) – "RNA recombination between self-amplifying mRNA vaccines and wild-type alphaviruses"  
Stay tuned for more details about the presenters and their research, which will soon be announced. Also, save the date for the last seminar of this year, on Wednesday November 30th. 
Since some of the organizers of the DYVS are currently in their last year of their PhD, we are currently looking for new committee members. If you are interested in organizing the DYVS in the future or want to get more information, please contact us at dyvs@knvm.org. 
We are looking forward to seeing you at the seminar. 
DYVS organizing committee  
Mirte Pascha, Tatiana Shamorkina, Marloes Grobben, Erick Bermúdez Méndez, Cindy Spruit, Marleen van der Laan